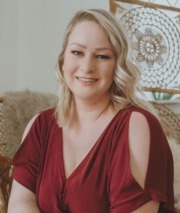 Hi, my name is Chelsea Facer. I am the wife of a future schoolteacher, bird mom, & officially voted best Auntie. I am also a passionate and honest Realtor. I pride myself in the way I handle every situation as a professional through my conduct and organization skills with a focus on the details. Being born and raised in California has given me the advantage of knowing many areas of our great state & consider myself a SoCal expert.
I've lived in variety of residences & types of homes. One thing that has taught me is that where you spend your time matters. Your surroundings & aesthetics are proven to play a role in your overall health & well-being. Drawing from my personal experience and my career knowledge my goal is to guide my clients through the process that will eventually result in not only the home of their dreams but, a home perfect for their current situation.
As your partner in the home buying experience, I will make myself available to you through every step of the way. I will negotiate on your behalf to ensure the best outcome for my you, my client. My continuing education in real estate keeps me on top of current market trends and forecasts. My client's interest is my interest.  I will fight to get you the best possible deal. Buying a home can be a stressful time so remember, "I'll find you a house and you make it a home".